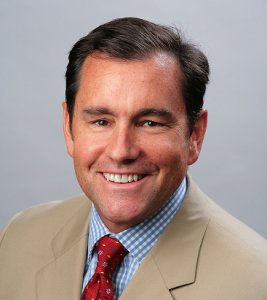 Bill Miller
CEO
CRH Healthcare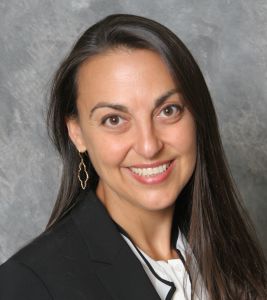 Andrea Malik Roe
CFO
CRH Healthcare
As CEO and co-founder of CRH, Bill focuses everything the company does around "The Five Cs" – "We will be: Convenient, Courteous, Caring, Competent, and Compliant", which has become its strategic foundation.
Prior to CRH, Bill was an operating partner and Managing Director at Arcapita, a Bahrain-based private equity firm with $9 billion in assets under management, where he worked with management teams, typically as a board member, on strategic, operational and performance issues across multiple industries, including healthcare services. Prior to joining Arcapita, he was president of a strategic branding and marketing consulting firm that experienced significant growth while working for Fortune 500 companies. He has also held senior management positions at two software companies, one of which he co-founded, and he was a consultant at the Boston Consulting Group. Bill is a former nuclear submarine officer who served in a variety of leadership positions onboard two submarines. He graduated from the US Naval Academy with a degree in Systems Engineering, earned a Masters degree-equivalent in nuclear engineering while in the Navy, and received an MBA from Harvard Business School, where he graduated with Distinction.
As CFO and co-founder of CRH, Andrea brings significant corporate finance experience to advise the clinic and regional levels on capital efficient operations. Her substantial M&A expertise also enables CRH to execute best-in-class transactions in accordance with our buy, build, and run strategy.
Prior to CRH, Andrea was a Director at Arcapita, a Bahrain-based private equity firm with $9 billion in assets under management, and focused on investments in the U.S. healthcare sector, where she served as the Healthcare Sector leader since 2010. She most recently served on the Board of Directors of Meridian Surgical Partners and PODS. When owned by Arcapita, she worked with Smart Document Solutions (now HealthPort), TLC Health Care Services, Caribou Coffee (NASDAQ:CBOU), and Cypress Communications. Prior to joining Arcapita, she was an Analyst at Bowles Hollowell Conner (now part of Wells Fargo Securities). Andrea holds a BS in Analytical Finance, magna cum laude, from Wake Forest University, and an MBA from the Kellogg School of Management at Northwestern University, where she graduated with Distinction.